International exchange for female visual artists in 2018 to Germany
Application Deadline is December, 20th, 2017.
For the sixth time Frauenkulturbüro NRW e.V. (Office for women in culture) awards two travel grants for fine artists from Armenia and Georgia to Germany, North-Rhine Westphalia, especially to Goch and Düsseldorf. The artist exchange takes place in April and May 2018.
Since 2013, for the "International Exchange" the Frauenkulturbüro NRW e.V. (Office for women in culture) has been enabling one female artist from Armenia and one female artist from Georgia to travel to North-Rhine Westphalia and in return two female artists from NRW to travel to Georgia and Armenia. The scholarship holders live and work in Düsseldorf and Goch for two months. For the duration of the stay the artists will be provided with an artist studio and guest room in the host country, coverage of flight expenses to Germany (and return) and a scholarship fee of 1900,00 € plus 300,00 € compensation for working materials.
The goal of the scholarship is to promote the artists at the international level, to expand their network and make them more visible on the art market for further international activities.
There is no age limit for participation in the program and there is no explicit production of works or participation of exhibitons involved. Yet we are happy to help any individual efforts for exhibition participations.
link: Conditions of Participation
Organization
Frauenkulturbüro NRW e.V.
Maria Wildeis
Kulturzentrum Fabrik Heeder, Virchowstr. 130, 47805 Krefeld
E-Mail: wildeis@frauenkulturbuero-nrw.de
---
Review International Female Artist Exchange 2017
CONGRATULATION TO Gvantsa Jishkirian FROM GEORGIA AND Lucine Talalyan FROM ARMENIA
They come to Germany in springtime 2017
The Frauenkulturbüro NRW e.V. (Culture Office for Women) is pleased to introduce this year grant holders from Georgia and Armenia who will take part in the International Artist Exchange for Women 2016. The jury, consisting of Dr. Stephan Mann (Director of Museum Goch), Dr. Annette Lagler (Vice Director of Ludwig Forum for International Art Aachen) and Wolfgang Schäfer (Executive Board WELTKUNSTZIMMER).
Frauenkulturbüro NRW (FKB) facilitates two-months-residencies in Armenia and Georgia for women artists from Northrhine-Westphalia, Germany. In exchange both female artists from Armenia and Georgia are given a two months residency scholarship in NRW, Germany. The residency partners are Museum Goch (Stadt Goch) 
and WELTKUNSTZIMMER Düsseldorf who offer the space for living and working during the residencies in Germany. 
The selection of two countries in Eastern Europe bases on the fact that there are no other exchange programs in NRW of this kind. Especially those countries are interesting to the program, where social, political, ethnic or religious situations challenge the on site working situation for female artists.
FKB committs to the support of such an exchange program to raise cultural networks and to create an international bound between our nations. Due to peculiar sensitivity and perception especially young artists can become a promoter for social, political and of course cultural changes within societies. They are contributing to a cultural interchange and deepen our knowledge about the other.
The artists have free choice how they want to fill their time during the International Artist Exchange Program, depending on personal artistic interests and objectives. FKB is happy to support in networking and assists to make contacts who lead to exhibitions, lectures, performances or other art related reflections and presentations. Still, it depends on the interests of the grant holders to find best way to support their individual artistic carreer. Thus, the worth of the International Artist Exchange Program for Female Artists lies in itself. 
It lies upon our conviction that art can only grow in freedom. By providing the artists with the greatest possible freedom and still offering a wide range of possibilities, we hope to give the necessary freedom to develop the individual artistic carreer. 
It is also a political statement for FKB to support this program. This is due to the idea that only by posessing a deepened knowledge of the Central European culture and its neighbour countries we can guarantee a connection within Europe. Culture is the key to face major social changes on the continent.
---
TAVIDAN. From Here.
INSTALLATION, PAINTING, VIDEO / NEW MEDIA, SOUND ART & SOUND ART
Exhibition / Exhibition: 06.16.2017 – 07.16.2017 in Tbilisi, Georgia
CAROLINE BAYER, Sculptress OF SOUND (JULIA Bünnagel, TAMARA LORENZ, PATRICIA Köllges), HORNS | Antlfinger, LARS BREUER, KAI RHEINECK, PATRICK RIEVE, PETER MICHAEL CASTLE & POHL, KOTE SULABERIDZE, NINO Chubinishvili, NINO Sekhniashvili, Mamuka Japharidze, NIKA Machaidze, GIO Sumbadze, WATO Tsereteli
Curated by: Maria Wildeis, Cologne
---
Katharina Maderthaner and Tessa Knapp went to Armenia and Georgia
For this year's scholarship from Frauenkulturbüro NRW e.V. two female artists have been selected by the jury, composed of: Dr. Annette Lagler (Deputy Director Ludwig Forum Aachen), Dr. Stephan Mann (Director Museum Goch) and Wolfgang Schäfer (Director of WELTKUNSTZIMMER and Hans Peter Zimmer Stiftung, Dusseldorf).
The artists were named by the naming committee 2016: Anne Mager (curator of the New Talents Biennale), Tasja Langenbach (Director Videonale e.V.) and Maria Wildeis (Director International Exchange FKB and director of art space underground Cologne) who named 9 female artists for selection.
Jury statement:
The jury selected the artists Katharina Maderthaner and Tessa Knapp to receive this autumns travel grant for Armenia and Georgia. In consultation with them, they will travel to both countries this year, and each work a month in Yerevan and one month in Tbilissi .
Both artists convinced this year by a strong artistic profile that promises a productive and discursive exchange with artists and cultural operators in Georgia and Armenia. Maderthaners space interventions cater to visual components of everyday culture. Tessa Knapp's work addresses cultural identity and language, the change due to globalization and networking. The scolarship in the host countries promises to offer a comprehensive input for both artists, as well as the ability to implement projects locally.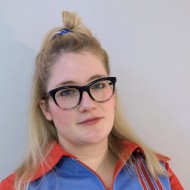 Katharina Maderthaner was born in 1982 and lives in Meerbusch, Düsseldorf. The painter and object artist studied art at the University of Wuppertal, then at the Düsseldorf Art Academy and was a master student of Richard Deacon. The artist refers in her room collages to patterns and surfaces on design trends and the taste of a popular culture, which is characterized by each different generations and site-specific design practices. Katharina Maderthaner (homepage)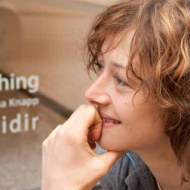 Tessa Knapp was born in 1981 in Stuttgart, studied media art at the Academy of Media Arts Cologne and graduated in 2007 in the classes of Prof. Matthias Müller, Prof. Marcel Odenbach and Prof. Siegfried Zielinski.
The media artist moves across genres in the areas of installation, experimental film and video art. She approaches with media reactions plotting cultural overlays and identitarian differences. Tessa Knapp (facebook)
---
Congratulation to Tamar Chaduneli from Georgia and Diana Hakobyan from Armenia
They came to Germany in springtime 2016
Homepage: Tamar Chaduneli
Contact: Diana Hakobyan
---
INTERNATIONAL FEMALE ARTIST EXCHANGE 2015
Ulrike Möschel and Sara Dietrich went to Georgia an Armenia
The Frauenkulturbüro NRW e.V. (Culture Office for Women) is pleased to introduce the grant holders from Germany who will take part in the International Artist Exchange for Women 2015. The jury, consisting of Dr. Stephan Mann (Director of Museum Goch), Dr. Annette Lagler (Vice Director of Ludwig Forum for International Art Aachen) and Julia Bünnagel (Artist and Awardee 2014), chose two artists from ten proposals, which were suggested by a national nominee board.
Ulrike Möschel
From Germany to Georgia
Artistic focus: Installation Art and Video
"I am interested in early Christian relicts, architectures which can be found in Georgia. They count to be amongst the oldest of our world. Since long time I wanted to realize a video work with georgian polyphone singing. By visiting this country I hope to receive a deeper insight into this culture and its music."
---
Sara Dietrich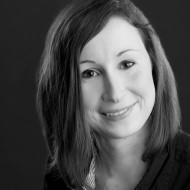 From Germany to Armenia
Artistic focus: Media and Sound
"I am very curious and excited to encounter this Country and its current situation and I would be very happy to get the chance to receive inspiration and further develop my work by new impressions and influences from Armenia´s nature and culture."
---
Statement from the jury

The jury selected the artists Sara Dietrich and Ulrike Möschel to be the grant holders for the upcoming research and travel scholarship to Armenia and Georgia. In conjunction with the artists wishes, Sara Dietrich will travel to Armenia and Ulrike Möschel to Georgia.
In their artistic work both artists focus on intercultural dialogue and different preconceptions, due to certain political and social circumstances. While Ulrike Möschel wants to learn about early christian remnants in Georgia, Sara Dietrich will be reacting to site specific conditions and wants to bring new perspectives to existing structures within her work.
---
The scholarship
During two months a female artist receives a grant that covers the expenses for an apartment in the guest country plus all further costs for travel and transport or side activities. Furthermore the Culture Office for Women Artists provides a grant of 1.300 Euro per month to the artist. The International Artist Exchange for Women aims to support female artists on an international basis, to broaden their network and to raise their visibility on the art market for further international activities. The exchange program started 2013 with the guest countries Israel and Georgia, 2014 the exchange started with Armenia.
The female artists from the partner countries Georgia and Armenia will be chosen at the beginning of 2016 to visit North-Rhine-Westfalia and will be guests at Langenberghaus, the residency of the art foundation Goch and the Museum Goch, as well as in Düsseldorf for one month.
---
Further Information on the project can be requested from:
Frauenkulturbüro NRW (Culture Office for Women NRW), Ursula Theißen (Director of Frauenkulturbüro NRW), 0049 2151 393025, Virchowstr. 130 B, 47805 Krefeld, Germany, mail to: info@frauenkulturbuero-nrw.de
Maria Wildeis, Head of the International Artist Exchange for Women, 0049 163 6384073, wildeis@frauenkulturbuero-nrw.de