FEMALE ARTISTS WITH GEORGIA AND ARMENIA
Frauenkulturbüro NRW (FKB), that means Women Culture Office of North Rhine-Westphalia, facilitates two-months-residencies in Armenia and Georgia for women artists from North Rhine-Westphalia (NRW), Germany. In exchange two female artists from Armenia and Georgia are given a two months residency scholarship in NRW, Germany. The residency partners are Museum Goch (City Goch) and WELTKUNSTZIMMER Düsseldorf who offer the space for living and working during the stay in Germany.
The selection of two countries in Eastern Europe bases on the fact that there are no other exchange programs in NRW of this kind. Especially those countries are interesting to the program, where social, political, ethnic or religious situations challenge the onsite working situation for female artists.
FKB commits to the support of such an exchange program to raise cultural networks and to create an international bound between our nations. Due to peculiar sensitivity and perception especially young artists can become a promoter for social, political and of course cultural changes within societies. They are contributing to a cultural interchange and deepen our knowledge about the other.
The artists have free choice how they want to fill their time during the International Exchange Program for Female Artists, depending on personal artistic interests and objectives. FKB is happy to support in networking and assists to make contacts who lead to exhibitions, lectures, performances or other art related reflections and presentations. Still, it depends on the interests of the grant holders to find the best way to support their individual artistic career.
International Exchange Program of Frauenkulturbüro NRW e.V. for female artists between Germany, Georgia and Armenia, 2018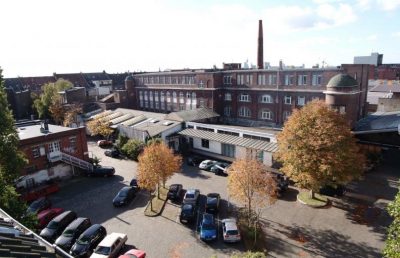 The application process for the selection of the Georgian and Armenian artists was held as an Open Call this year.
Out of a total of 23 applications this year's jury selected the two artists:
Gohar Martirosyan and Nino Kvrivishvili
for the International Exchange Program, from April 3 – June 1, 2018.
Jury Statement:
The jury pointed out the high quality of submissions and rejoices over a promising scene of professional artists working and living in Armenia and Georgia. After intense discussions, the choice fell on Nino Kvrivishvili from Georgia and Gohar Martirosyan from Armenia.
Nino Kvrivishvili´s work convinced the jury for the skillful combination of traditional craftsmanship and site specific installation art. Born in Kareli in 1984, she studied at the Tbilisi State University of Arts and she teaches drawing and before textile design at the Visual Arts and Design School (VADS) of the Free University of Tbilisi, Georgia.
Among the submissions from Armenia, Gohar Martirosyan received the scholarship for the exchange programm. Born in 1991 in Gyumri, Armenia, the artist studied at the Belarusian State University, Faculty of "Object-Space Environment Design" and later at the State Academy of Fine Arts in Yerevan. Her young work represents a sensitive handling of classical techniques of painting, land art and performative aspects in the form of artistic collaborations. She exhibited her in many places in Armenia, as well as in Georgia and Germany.
The jury consisted of: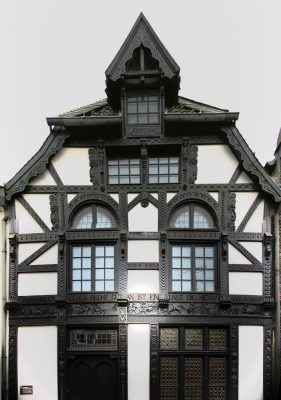 Steffen Fischer (Curator of Museum Goch and cooperation partner of the International Exchange Program)
Dr. Annette Lagler (Vice Director Ludwig Forum Aachen)
Jasmina Merz (Curator of Kunsthalle Düsseldorf)
Wolfgang Schäfer (Director of WELTKUNSTZIMMER Düsseldorf and cooperation partner of the International Exchange Program)
Julia Schleis (project manager at KAI 10 | Arthena Foundation, Düsseldorf and curator)
The scholarship holders will spend two months in Goch and Düsseldorf, from the beginning of April until the end of May 2018. They receive a monthly support and are being supported by a curator.
For the sixth time Frauenkulturbüro NRW e.V. (Office for women in culture) awards two travel grants for fine artists from Armenia and Georgia to Germany, North-Rhine Westphalia, especially to Goch and Düsseldorf. The artist exchange takes place in April and May 2018.
Since 2013, for the "International Exchange" the Frauenkulturbüro NRW e.V. (Office for women in culture) has been enabling one female artist from Armenia and one female artist from Georgia to travel to North-Rhine Westphalia and in return two female artists from NRW to travel to Georgia and Armenia. The scholarship holders live and work in Düsseldorf and Goch for two months. For the duration of the stay the artists will be provided with an artist studio and guest room in the host country, coverage of flight expenses to Germany (and return) and a scholarship fee of 1900,00 € plus 300,00 € compensation for working materials.
The goal of the scholarship is to promote the artists at the international level, to expand their network and make them more visible on the art market for further international activities.
There is no age limit for participation in the program and there is no explicit production of works or participation of exhibitons involved. Yet we are happy to help any individual efforts for exhibition participations.
Organization
Frauenkulturbüro NRW e.V.
Maria Wildeis
Kulturzentrum Fabrik Heeder, Virchowstr. 130, 47805 Krefeld
E-Mail: wildeis@frauenkulturbuero-nrw.de